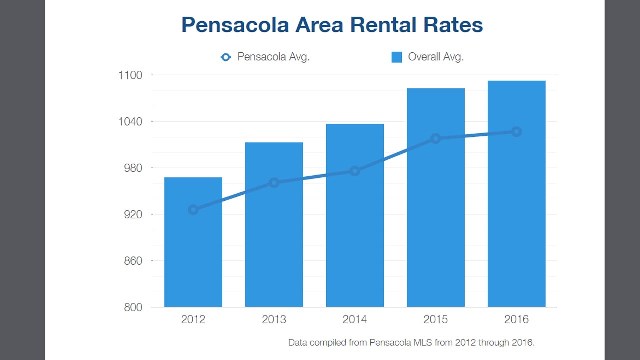 Welcome to the Glenview Homeowner's Association Website!
Announcements
The Glenview Subdivision is located in Cantonment, FL 32533. Cantonment is approximately 20 miles north of Pensacola. Most of the people who live in Cantonment commute to either Pensacola, Pace, and the Milton, Florida areas for employment. The two largest employers are International Paper and Ascend. It is a newly developed community with over 100 lots, 90 of which are currently developed with single family homes. The majority of these homes were developed between 2011 and 2013 and range in sales prices from $115,000 to $210,000.
Do you have community news you want posted on the website? ~ Email Mary ~
School Districts: Elementary School: Lipscomb, Middle School: Ransom, High School: Tate
Glenview Homeowner's Association dues are $150 annually. Due on January 1, each year. Interest (18% per anum) will be added after 30 days late, in addition to late fee of 10% of the assessment, per Covenants.
Please mail a check or money order ( no cash accepted ) made payable to Glenview Homeowners Association to:
Glenview HOA, C/O Realty Masters
4400 Bayou Blvd, #58B
Pensacola, FL 32503
Questions about Dues?
If you have questions about your statement or account balance, please contact Mary Baisden at (850) 473-3983 or Email her.
Information about fines: Florida Statute allows for fines to be levied if covenant violations are not corrected in a timely way. The maximum fine allowed is $100 per day for each violation, with a maximum of $1000 per violation. Fines will only be used as a last resort. Please address notification of covenant violations promplty and notify Mary Baisden when corrected.
Board Members and Association Meetings
Meeting dates will be posted on the website, notices mailed out to each owner, or signs posted at the neighborhood entrance or community bulletin board.
Every association is required to hold an annual meeting. Annual meeting notices are sent out in advance and will contain a proxy and a return envelope. We encourage each and every home owner to participate in your associations meetings. If you are unable to attend the meeting, please be sure to return your proxy in the envelope provided. Annual meetings require quorums and your proxy will be needed in order to meet a quorum and conduct official meeting business and agenda items.
New board members are often elected or appointed at the annual meeting. If you are interested in running for a position on your homeowner's association's board of directors please contact your property manager, Mary Baisden, for more information on becoming a board member.
Board Members for 2017:
Shuinae Peasant
, President
Felicia Forney, Vice President
Adam Simon, Secretary/Treasurer
To find out when the next meeting is scheduled for your association, Email Mary.
List of Governing Documents:

Glenview Covenants

Glenview ByLaws

Glenview Violation and Fine Schedule
Meeting Minutes:
Meeting Minutes January, 27 2015
Meeting Minutes April, 27 2015
Meeting Minutes July, 15 2015
Meeting Minutes January 2016
Meeting Minutes (Architectural Review Committee) February 2016
Meeting Minutes March 2016
Meeting Minutes (Architectural Review Committee) April 2016
Meeting Minutes May 2016
Meeting Minutes Annual 2016
Meeting Minutes
February 13, 2017
Meeting Minutes April 2017
You can Request Additional HOA Docs Here.
Architectual Review Committee - If you want to make changes to your property please contact the President of the Association with your plans to make the request. The Architectural Review Committe needs to review and approve any new construction and / or landscaping done on your property before the work begins. Architectual Review Form
How to Report Maintenance Request and Violations
Report a Maintenance Problem:
To report a maintenance problem or hazardous condition in the subdivision, please email Mary or call the office at (850) 473-3983. If there is an after hours, Real Emergency, please call our emergency cell phone at (850) 512-6019.
Report a Violation:
If you have noticed a home owner or tenant consistently violating the covenants in your neighborhood or complex, please feel free to report the issue.
To Report a Street Light Power Outage:
To report a street light power outage in your complex, please call Gulf Power at (850) 969-3111 or click here to report it online
Contact Your Association Manager
Phone: (850) 473-3983 / Fax: (850) 473-3975
E-mail: Mary
Mailing Address:
Glenview HOA
4400 Bayou Blvd, #58B
Pensacola, FL 32503
Please contact your association manager for more information. Realty Masters of FL is happy to maintain this gorgeous community and welcomes any and all questions!