Pensacola Realty Masters Blog
Realty Masters is happy to present the following Pensacola area community and Pensacola real estate information!
5 Tips to Buyers Purchasing in a Seller's Market
02-24-2021
David Keen
Pensacola Real Estate
05-03-2022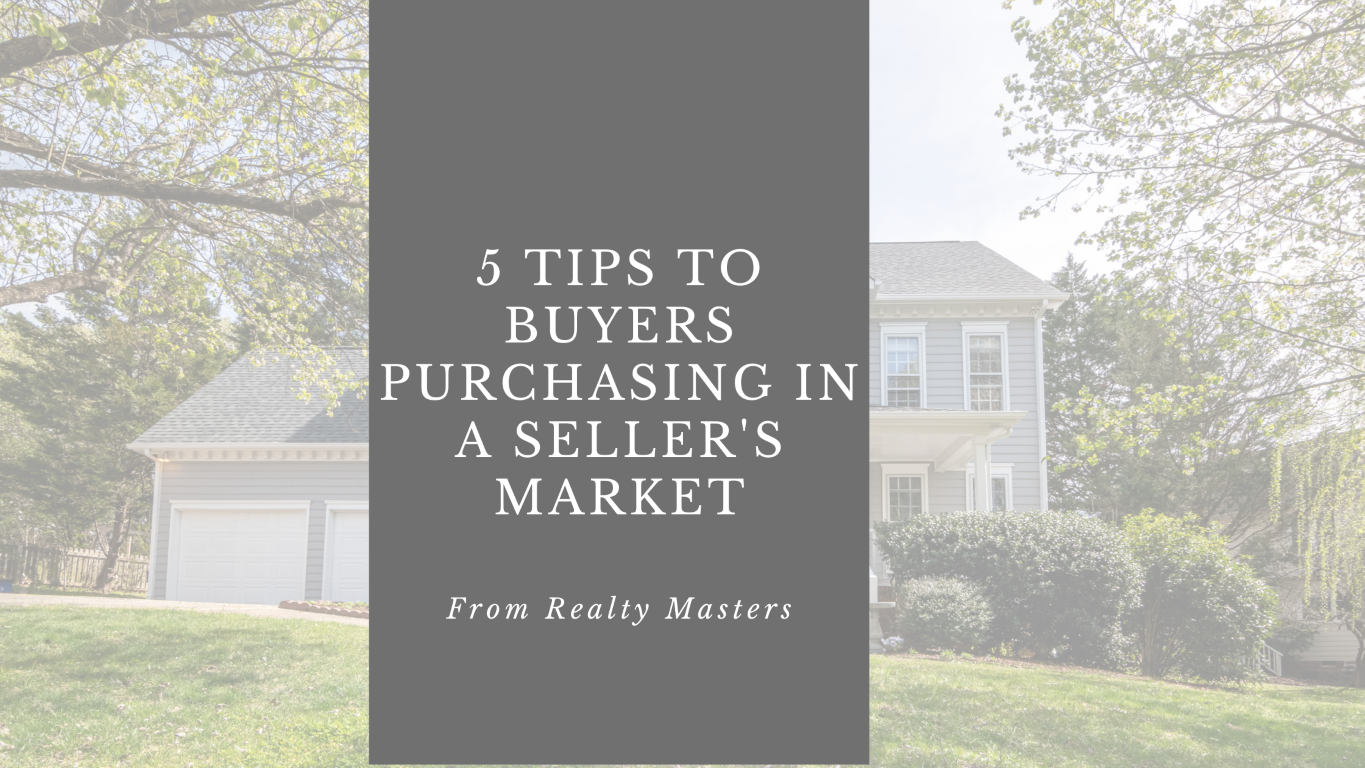 There is no doubt about it- we are in a seller's market. Inventory is down as much as 50%, and prices are up, which makes finding a home to purchase more challenging. It is not uncommon for Pensacola area sellers to get 10 or 15 offers upon putting their home on the market. Especially now, buyer's need a little more than good luck to secure a nice home. Buyers (and us Realtors, too) are easily frustrated over the process of trying to secure a home. With the help of a good realtor and a lot of persistence, you can still find your dream home in the Pensacola area!
Here's David explaining 5 quick tips for homebuyers to help navigate the seller's market and get their offer accepted.
Get a realtor who can communicate well with the other listing agent. This can help to find out what is important to the seller and strengthen you offer for negotiations.
Consider an escalation clause to step above other offers.
Consider what the offer will net and come with your own closing costs.
Simplify the contract! Remove contingencies, consider a shorter inspection period, and limit repairs.
Get a strong pre-approval and shop within your budget.
Reach out to David for help finding yours at (850) 375-7529 or email him David@PensacolaRealtyMasters.com
You can search Pensacola area homes for sale on our website here https://www.pensacola-gulfbreezehomes.com/
Tenant Education
Pensacola Real Estate
Owner Education
Community
Pensacola Community
Real Estate Market
Military PCS Move to Pensacola
New Construction Builders in Pensacola
Considerations when Purchasing a Pensacola Multifamily investment
What Makes a Good Pensacola Investment Property
Buy and Hold Investment Strategy
Nicole St. Aubin
Lindsay
Pam Keen
Nicole
Nicole St Aubin
Erica Parker
Michelle
Mike Hamby
David Keen
Realty Masters
Rebekah
Carlin
Mitch Adcox