Pensacola Realty Masters Blog
Realty Masters is happy to present the following Pensacola area community and Pensacola real estate information!
Pensacola Moving Companies, Truck Rentals, and other Resources for your Pensacola Move
05-15-2019
Nicole St. Aubin
Tenant Education
04-21-2022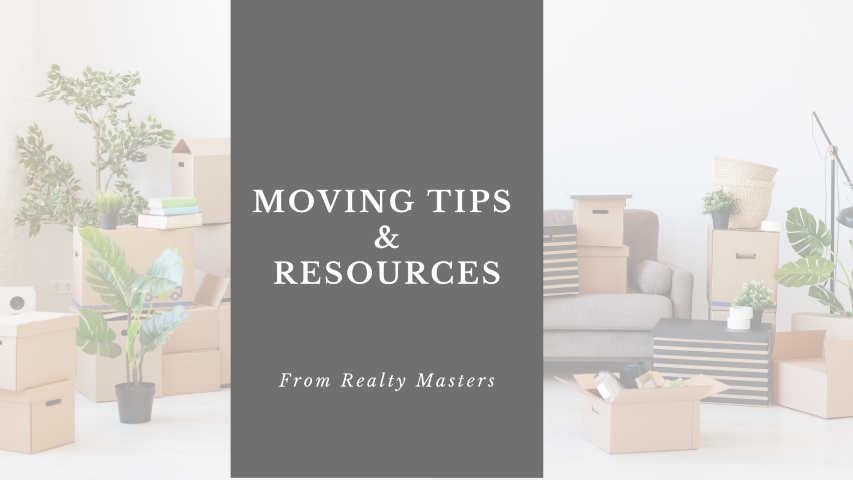 Moving Soon in or from the Pensacola area? Here are Resources to Help!
Moving is so much work. If you are looking for moving resources in the Pensacola area, we have some advice for you including a list of reputable professional moving companies in Pensacola, do-it-yourself Pensacola moving truck rental companies, moving resources, packing tips, and moving tips below.
Professional Movers in Pensacola
There are quite a few moving companies in the Pensacola area! I'm going to give you the list of those we've had more experience with and that have the highest ratings.
Moving Truck Rentals in Pensacola
Need to save money with your move? Rent your own moving truck to easily relocate your family and possessions.
Packing Tips
Start early! Begin packing away non-essential items a month before your move.

Put saran wrap over your utensil trays so items don't fall out when moving.

Put trash bags around your hanging clothes so you don't have to take them off the hangers.

Label everything! You will forget later, we promise.

Take a picture of the back of electronics so you know exactly where the wires go when you hook everything back up.

Pack the items you will need first in a clear plastic bin so you can easily find them.
Moving Advice
Two of our team members just made a move and they have some advice for you.
Start early. Secure your new property weeks in advance of your move out date so you can have a stress free, easier moving process.

Make sure to transfer your utilities in time; don't procrastinate. Consider weekends and holidays when planning.

Make a checklist of who you need to change your address with and do not forget your driver's license.

If you have a yellow star in the corner of your Florida license, you can change your address online. If not, you must change your address in person at the DMV.

Make sure you know which day the last day of the month is so you can plan accordingly.

Line up your moving help or truck in advance as availability is low in spring.

Moving Resources:
And of course, if you need a Pensacola home or apartment to move to, visit our website to view our avaialble rentals.
originally posted 03-05-2019
New Year's Resolutions for Tenants and your Home
05-15-2019
Nicole St. Aubin
Tenant Education
04-21-2022
A new year is the time to start new habits. Remember that leasing a home is a tool to help you become prepared to one day own and care for your home. Building good habits now can help you in the future. Here are a few suggestions to be sure you and your home are ready for the new year!
Make sure rental insurance policy up to date or start a policy! You can insure your personal property for as little as $20 per month.
Work on a family budget. Review your expenses from 2018 and see how you can cut back to establish a savings, build your credit, and ensure you can make payments timely.
Don't forget- you can pay your rent online with RentTrack and opt-in to credit reporting. As long as you make payments on time, you can build credit while you are renting through us! Are you taking advantage of this?

Inside your home
Pick up a year's supply of air filters for the A/C system, then you can have one to change out every 30 days, and can date them to remind yourself.
Check batteries in all of your smoke detectors and change them if you have not in the last 6 months. Report any concerns about detectors to our office.
Check all water sources for leaks inside, especially those that are not seen often! Open sink cabinets and check for dripping pipes under the sink. Inspect the hot water heater. Look at the water pipes going to your washing machine. Open the toilet lid and inspect the inside to see if the flapper is sealing properly.

Outside your home
Walk the yard and check for areas of concern! Are there any soft spots in the yard? Is there debris on the roof? Report to us any safety concerns.

Inspect the exterior pipes, faucets, hoses, and sprinkler heads for any damages or leaks.

Clean up any pet debris in yard!
Trim back shrubs, bushes and low lying tree branches to be sure they will grow back healthy in spring.
Rake leaves in the yard and remove all excess debris to ensure grass can grow back in spring.
Is becoming a homeowner on your list of resolutions?
If you are interested in becoming a homeowner in 2019, reach out to our sales team with your questions. Don't forget that we have a cash incentive for our residents who purchase a home through a Realty Masters realtor!

We have recently sold a few of our tenants the home they are currently leasing! If you are interested in seeing if the property owner would sell the home you have been leasing, reach out to our team.
originally posted 01-16-2019
Tenant Education
Pensacola Real Estate
Owner Education
Community
Pensacola Community
Real Estate Market
Military PCS Move to Pensacola
New Construction Builders in Pensacola
Considerations when Purchasing a Pensacola Multifamily investment
What Makes a Good Pensacola Investment Property
Buy and Hold Investment Strategy
Nicole St. Aubin
Lindsay
Pam Keen
Nicole
Nicole St Aubin
Erica Parker
Michelle
Mike Hamby
David Keen
Realty Masters
Rebekah
Carlin
Mitch Adcox