Pensacola Realty Masters Blog
Realty Masters is happy to present the following Pensacola area community and Pensacola real estate information!
Pensacola Real Estate Sales Market Update
12-28-2020
David Keen
Pensacola Real Estate
04-21-2022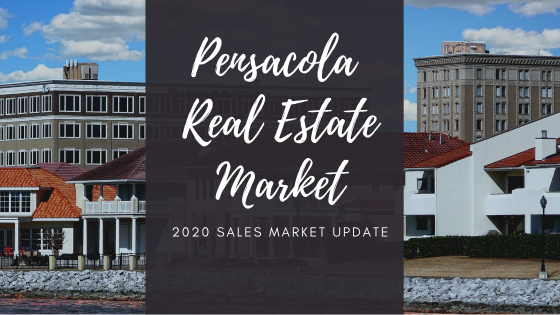 After a rough year for many business and people due to Covid-19, it has become hard to find the positives for the year 2020. However, landlords and home owners can rejoice, because the real estate market has been absolutely exploding with growth. The market for Pensacola and the surrounding areas in general has been performing at all-time highs in many areas and all the positive indicators of a sellers' market can currently be seen.

The area is experience a housing shortage like many areas, but this shortage has only been magnified by the recent coming of Hurricane Sally. This unique situation is causing prices to soar, as options for buyers are limited.
First of all, the inventory we are experiencing is significantly lower than 2019. This time last year, the MLS had a total of 2,361 active listing for buyers to choose from. Today, the MLS currently has only 1134 homes that are actively for sale. The drop in supply is over 50% from 2019-2020 and this is causing prices to go up as buyers are working against multiple offers the first week the home goes on the market, in many instances.
To put things into perspective, the average sales price of homes in our area has gone up a whopping $46,000 from this time last year. Even the medium sales price has gone up $30,000 from last year at this time.
Not only are the prices going up, but even the average days on the market for sales has gone down significantly. Last year, the average time on the market before a home sold was 58 days. That number today, is down to just 41 days.

Homes are truly selling for historically high prices, while closing in record time. All these factors make for a perfect opportunity for home owners to capitalize on their investments. If you have considered selling your home in the past, now may be the best time to capitalize on the market conditions. Even if you are just curious how much your home could sell for, we would be happy to give you our opinion on the value, while also, helping you weigh the pros and cons of selling. Give our sales office a call today to take advantage of the market today, before it's too late.
Tenant Education
Pensacola Real Estate
Owner Education
Community
Pensacola Community
Real Estate Market
Military PCS Move to Pensacola
New Construction Builders in Pensacola
Considerations when Purchasing a Pensacola Multifamily investment
What Makes a Good Pensacola Investment Property
Buy and Hold Investment Strategy
Nicole St. Aubin
Lindsay
Pam Keen
Nicole
Nicole St Aubin
Erica Parker
Michelle
Mike Hamby
David Keen
Realty Masters
Rebekah
Carlin
Mitch Adcox