Pensacola Realty Masters Blog
Realty Masters is happy to present the following Pensacola area community and Pensacola real estate information!
Capital Gains Taxes & Opportunity Zones
10-23-2019
Nicole St. Aubin
Owner Education
04-21-2022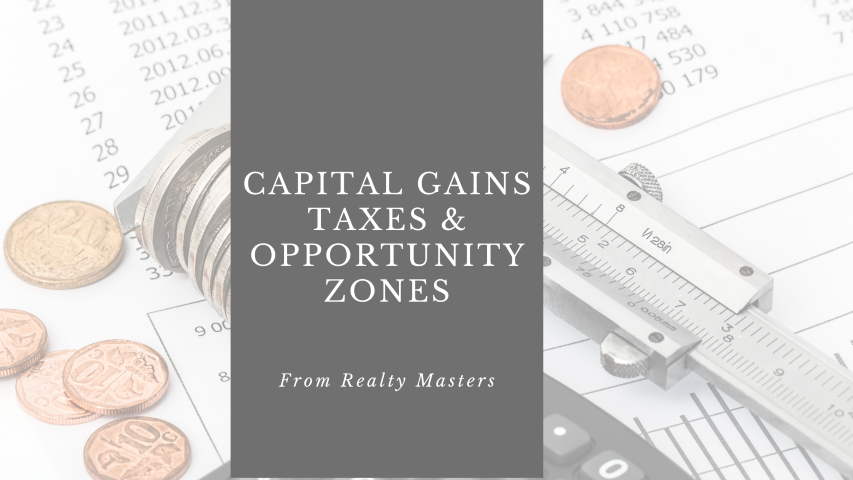 There's been a lot of talk this year about Opportunity Zones and a new way to reinvest funds that would have normally been paid towards capital gains taxes in real estate in low income zones designated "opportunity zones." If you are an investor looking to invest in Pensacola area real estate, you may be interested to learn more about Opportunity Zones.

The Tax Cuts and Jobs Act of 2017 in conjunction with the Internal Revenue Code Section 1400Z provides new tax incentives in the way of exchanging capital gains if reinvested and held in accordance to the rules outlined. This rule applies until 2026. We're surely not CPA's and this topic digs quite deep into tax code so always consult your tax professionals before moving forward with an investment plan that involves significant tax implications.

HUD has now created a website with information to further explain Opportunity Zones. Visit it here as it applies for the entire U.S. and not just the Pensacola area. https://opportunityzones.hud.gov/ and includes a map to show certified opportunity zones. The Florida Department of Economic Opportunity also has a variety of information about Opportunity Zones on their website here.

In Pensacola, there are limited zones identified as Opportunity Zones and includes 5 small areas in Pensacola, a portion of Milton, Florida and most of the city of Century, Florida.
East of Interstate 10 from Baars Street north to Royce Street

A section between Fairfield Drive and Beverly Parkway west of Palafox St.

A section both north and south of W Cervantes St.

An area next to Corry Station including New Warrington

An area west of Palafox Street to P St.
Multi-Family Properties for Sale in Pensacola, Florida
05-15-2019
Nicole St. Aubin
Pensacola Real Estate
04-22-2022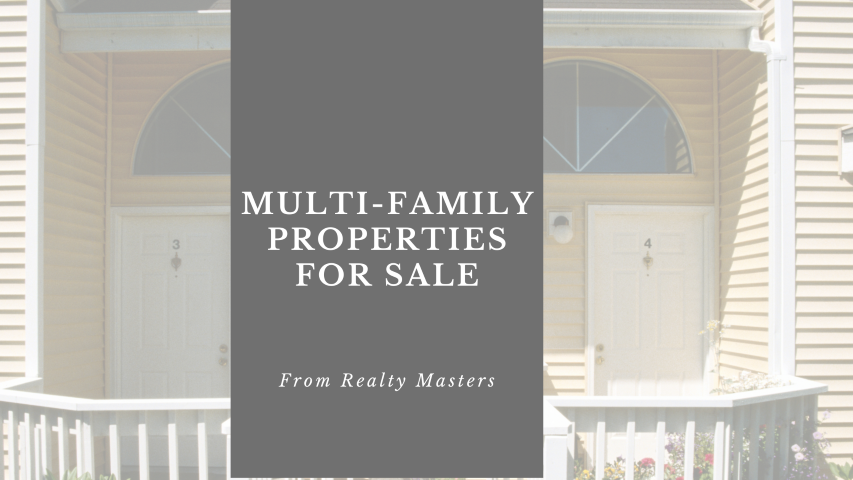 I ran across this article on Bigger Pockets recently entitled "Here's Why I'll Never Sell My Multifamily Investment Properties" and thought it was really telling as to why there's always low inventory in the small to midsize multi-family sector. Most investors, especially the seasoned investors, are in the landlord game for the long haul as this gentlemen is. The end game is passive retirement income. Sure, it ebbs and flows, and some years are better than others, but over time, the reward is worth the pay off as long as you purchased a property in good condition in a good location and have active management.
Duplex, triplex, fourplex, and other multi-family owners tend to purchase and hold for long term making less opportunities for others to get into multi-family housing.
Looking at sales prices of duplexes and quads over the last ten years:
2007 Duplexes: 51 Average Sales Price $144,209 Quads: 38 Average Sales Price $223,275
2008 Duplexes: 17 Average Sales Price $139,712 Quads: 12 Average Sales Price $159,200
2009 Duplexes: 18 Average Sales Price $94,338 Quads: 16 Average Sales Price $149,227
2010 Duplexes: 28 Average Sales Price $53,089 Quads: 11 Average Sales Price $99,750
2011 Duplexes: 26 Average Sales Price $47,319 Quads: 12 Average Sales Price $112,650
2012 Duplexes: 30 Average Sales Price $84,715 Quads: 14 Average Sales Price $96,279
2013 Duplexes: 33 Average Sales Price $74,076 Quads: 19 Average Sales Price $96,766
2014 Duplexes: 49 Average Sales Price $80,440 Quads: 19 Average Sales Price $88,400
2015 Duplexes: 30 Average Sales Price $76,670 Quads: 22 Average Sales Price $98,851
2016 Duplexes: 44 Average Sales Price $107/521 Quads: 17 Average Sales Price $164,770
2017 Duplexes: 55 Average Sales Price $142,582 Quads: 18 Average Sales Price $174,851
2018 Duplexes: 54 Average Sales Price $129,979 Quads: 18 Average Sales Price $290,394
2019 Duplexes: 57 Average Sales Price $154,090 Quads: 10 Average Sales Price $341,800
2020 Duplexes: 59 Average Sales Price $206,589 Quads: 7 Average Sales Price $307,500
2021 Duplexes: 85 Average Sales Price $224,643 Quads: 23 Average Sales Price $399,536
We've been getting so many calls and emails from investors trying to locate income producing multi-family investments in the Northwest Florida area. We are having an increasingly hard time finding our clients investment properties that cash flow and make sense as prices and interest rates continue to increase. If you have a duplex, triplex, fourplex, or other apartment in the Pensacola area, we can find a buyer for you. Looking at the last ten years of multi-family sales, now may be a good time to sell.
If you're interested in purchasing a small or midsize multi-family property, reach out to our office as we're always on the hunt!
originally posted 09-27-2018, Updated 4-7-2022
Tenant Education
Pensacola Real Estate
Owner Education
Community
Pensacola Community
Real Estate Market
Military PCS Move to Pensacola
New Construction Builders in Pensacola
Considerations when Purchasing a Pensacola Multifamily investment
What Makes a Good Pensacola Investment Property
Buy and Hold Investment Strategy
Nicole St. Aubin
Lindsay
Pam Keen
Nicole
Nicole St Aubin
Erica Parker
Michelle
Mike Hamby
David Keen
Realty Masters
Rebekah
Carlin
Mitch Adcox