Pensacola Realty Masters Blog
Realty Masters is happy to present the following Pensacola area community and Pensacola real estate information!
Fall Pensacola Area Bucket List
10-28-2020
Lindsay Scapecchi
Fall Bucket List
10-28-2020
It's been a hard year and many families are struggling to find fun, inexpensive ways to spend time together. This fall checklist is the perfect socially distanced fall family activity! For all those who love fall as much as we do, here is a fun Fall Bucket List to help you make the most of the season here in the Pensacola area.
ROAST PUMPKIN SEEDS
PUMPKIN CARVING
BUY A COZY SWEATER
DRINK FRESH APPLE CIDER
DRESS UP FOR HALLOWEEN
TAKE A HIKE
FAMILY PICTURES
DRINK SOMETHING PUMPKIN-SPICED
HAVE A PICNIC
TAKE A SCENIC DRIVE
WATCH FOOTBALL
GO FOR A BIKE RIDE
MAKE A BONFIRE
GO CAMPING
DONATE TO THE FOOD BANK
JUMP IN THE LEAVES
WATCH SPOOKY MOVIES
MAKE FAMILY RECIPES
HAY RIDE
HARRY POTTER MARATHON
MAKE CARAMEL APPLES
THANKSGIVING TREATS
READ BY THE FIREPLACE
EAT HALLOWEEN CANDY
VISIT FAMILY/FRIENDS
CORN MAZE
FARMERS MARKET
LIGHT FALL CANDLES
For other fall activities, check out these blogs on Fall Pensacola Area Events.
The Realty Masters of FL Team
#1 in Pensacola Property Management and Leasing!
Rental Office 4400 Bayou Blvd. #58B, Pensacola, FL 32503 (850) 473-3983 www.PensacolaRealtyMasters.com
Sales Office 4400 Bayou Blvd. #52B, Pensacola, FL 32503 (850) 453-9220 www.RealtyMastersofFlorida.com
Fall Pensacola Area Events
10-04-2019
Nicole St. Aubin
October Community Events
06-04-2020
October is one of our favorite months for events in the Pensacola area! The weather will finally cool off and there's so much to do in town as we kick off fall and the holiday season. Here are some of our favorite events happening in the Pensacola area this October!
Best Corn Mazes and Pumpkin Patches
Other Fun Pensacola Halloween Events
First City Art Center's Pumpkin Patch
Join First City Art Center for their Annual Pumpkin Patch! Friday night preview party takes place on October 11th with the annual pumpkin patch sale on October 12th from 10 am to 2 pm. Free admission. Purchase one of 5,000 handmade glass and ceramic pumpkins made by local artists! More information here.

Historic Pensacola's Haunted Tours
Hosted by UWF Historic Trust, take an hour long tour in the streets of downtown Pensacola on October 19, 25, or 26th. The tours are designed for families and/or for adults only and include a trolley tour. Tickets are $15 per adult and $8 for children. More information here.
October Pensacola area Food Events
2019 Orange Beach Breeze Harvest Market On October 26, 2019, enjoy free admission to the 2019 Harvest Market at Seville Square in Downtown Pensacola. In addition to free entertainment, trick-or-treating, a pumpkin patch and a costume competition, vendors will be on site from across the region selling holiday gifts and decorations. More info here.
The Pensacola Interstate Fair
The Pensacola Interstate Fair will take place October 17- 27th this year! Always a good time for all ages, get your discounted tickets on their website for half price now! Wristband tickets are also available for a discounted price. Get your cotton candy and enjoy the cooler weather at the fair. They even have a sea lion show this year. Check their website for more details.

Cirque Du Soleil Axel
Experience a traveling Cirque Du Soleil show on ice at the Pensacola Bay Center! With shows on Thursday, Saturday, and Sunday, October 24- 27th, this unique cirque show features acrobatic ice skating performances your whole family will enjoy. Find tickets and more information online.

Ballet Pensacola's A Nightmare Before Christmas Bring the entire family for Ballet Pensacola's classical performance of A Nightmare Before Christmas at The Pensacola Little Theatre 10/18-10/20 and 10/25-10/27. Tickets range from $23- $40. The show is family friendly and appropriate for children. More information here.
October Pensacola area Food Events
Destin Seafood Festival
10/4-10/6 at HarborWalk Village on the Destin Harbor. Weekend long event with local seafood, arts, crafts, entertainment, and shopping. More information here.

60th Pensacola Greek Festival 10/11-10/13 in downtown Pensacola! More information here.

Taste of Gulf Breeze
On 10/4 from 6-9 pm, visit the Gulf Breeze Community Center for a culinary tour. Admission is $10. More information here.

Murder Mystery Dinner
October seems like a fitting time to enjoy a 1920's murder mystery dinner. Your opportunity exists on 10/4 at 7 pm, at Lucas' on Pensacola Beach. More information here.

Campus Church Food Truck Festival 10/5 from 11am-3pm Pensacola Christian College is bringing in food trucks from all over the Gulf Coast for you to enjoy. The day will include free entertainment and free activities like bounce houses, mini-games, and more! There is no charge for entry; dining prices will vary by food truck. More info here!
#1 in Pensacola Property Management and Leasing!
Rental Office 4400 Bayou Blvd. #58B, Pensacola, FL 32503 (850) 473-3983 www.PensacolaRealtyMasters.com
Follow us on Facebook ~ Twitter ~ YouTube
Tour of Fort Pickens, Pensacola Beach, Florida
05-15-2019
Nicole St. Aubin
Things to Do
06-24-2020
Plan your Visit to Historic Fort Pickens
Fort Pickens is located at the end of Fort Pickens Rd on Pensacola Beach in the Gulf Islands National Seashore
area and is part of the National Park Service. This historic site was completed in 1834 and was used for 113 years as a military fort.
Fort Pickens has a rich history and is open to the public for exploration. Fort Pickens offers both guided and self-assisted tours of the different sections of the fort and several batteries. Fort Pickens area of Gulf Islands National Seashore offers miles of beaches along the Gulf of Mexico and offers views of Pensacola Bay.
You can even see Pensacola Naval Air Station and the Pensacola Lighthouse in the distance across the bay. From snorkeling to hiking to boating, Fort Pickens has recreational opportunities for families of all ages.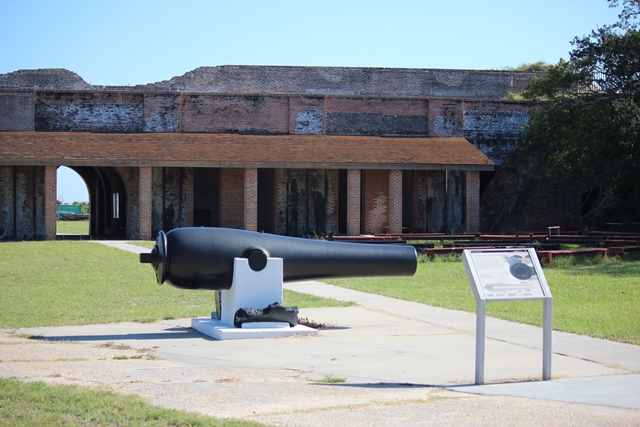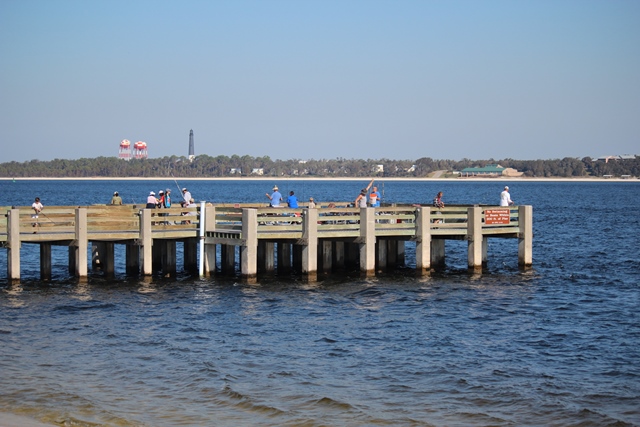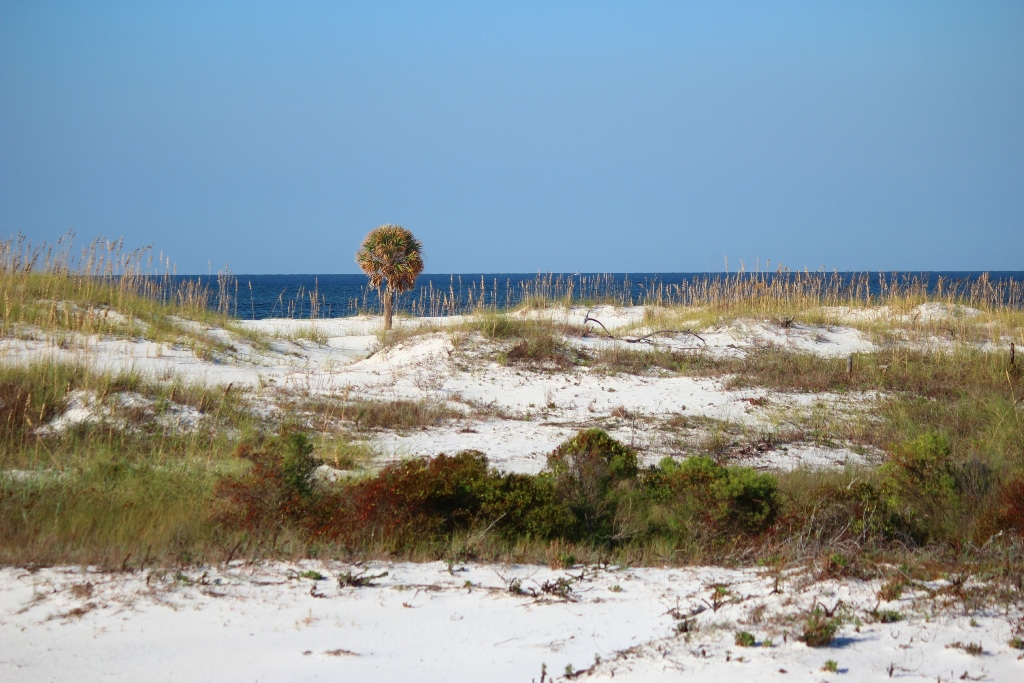 Fort Pickens offers the following amenities and entertainment:
Historic Fort Tours

Swimming

Beaches

Camping

Fishing Pier

S

cuba Diving

Snorkeling Reef

Birdwatching

Hiking Trails

Biking Trails

Boat Launches

Boating
Lifeguards are present on Langdon Beach during the summer from 9:30- 5:30.
Fort Pickens area is a favorite among nature enthusiasts! You can explore nature in my ways especially during shore bird nesting season, turtle nesting season, and during the butterfly migration. It is also one of our favorite places to watch the sunset along the Gulf Coast.
Watch a quick video tour of some of the highlights Fort Pickens on Pensacola Beach, Florida has to offer: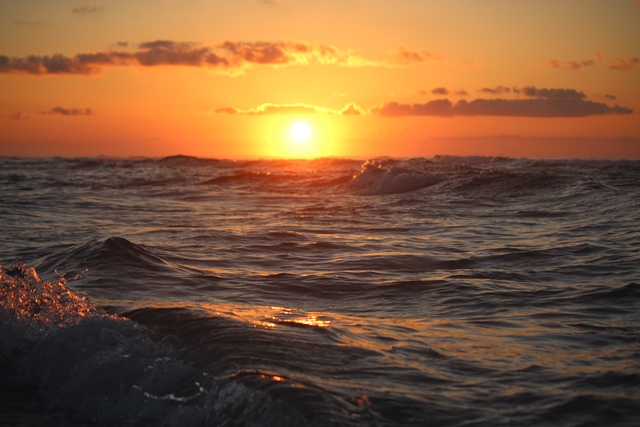 Entrance fees apply.

The current 2017 rate is $7 per person, $10 per motorcycle or $15 per private vehicle which allows
entrance onto all ares of the Gulf Islands National Seashore (including Johnson's Beach in Perdido Key) for one to seven days. Gulf Islands National Seashore also offers an annual pass for up to four individuals for only $30. Fort Pickens and Gulf Islands National Seashore also offer camping for nominal fees.
Remember, the National Park Service offers free entrance for certain holidays including often Martin Luther King Jr. Day, Presidents' Day, Weekends of the National Park Week, National Park Service Birthday, National Public Lands Day, and Veterans Day weekend. Check their calendar for a list of free dates here.
For more information, visit their website or follow them on facebook.
Realty Masters of FL~ (850) 473-3983
4400 Bayou Blvd. #58B, Pensacola, FL 32503
Follow us on Facebook ~ Pinterest ~ Twitter ~ YouTube
#1 in Pensacola Rental Houses & Apartments
originally posted 02-02-2017
Pet Waste
Home Resolutions
Community Resources
Solar Energy
Pensacola Fall Activities
Rental Assistance
Pensacola Traffic
Hurricane Preparedness
Summer in Pensacola
Comparing Florida Markets
Buying a Home
Buyer Tips
Pensacola Rental Market
Real Estate Sales Market Update
2020 Holiday Events
Florida Treasure Hunt
Fall Bucket List
Property Managers & Evictions
Animal Shelters
COVID-19 rent assistance
Normal Wear and Tear
Market Update
Design Trends
Cleaning at Move Out
Real Estate
Outdoor Fun
Free Credit Reports
Mortgage Forbearance
Grocery Delivery
jobs in Pensacola
Real Estate Investments
Navy Federal Credit Union
renters insurance
legislation
rental scams
Opportunity Zones and Capital Gains Taxes
Maintenance Expenses
October Community Events
HOA Management
Renters Insurance
Hurricane Insurance
Landlords
Community
Mailbox Key
Wear & Tear Versus Damage
Pest Control
Moving Resources
Blue Angels
Rents in Downtown Pensacola
Rent Assistance
Listing your Home for Sale and/or Rent
New Year's Resolutions
Hurricane Michael
Smoke Detectors
Key Safety
Downsizing
Holiday Events
Septic Tanks
Gulf Power Outage Map
Moving Tips
Burning Outdoors
Lawn care
Multi-family
Fall Events
#spotthebear
Safety
HOA
School Grades
Bulk Item Pick Up
Housing Scams
Subleasing
Steps for First Time Home Buyers
20 Year Anniversary
HVAC
House Hunting Tips
Real Estate Market
Seminars and Personal Assistant
Rent or Sell
Pensacola area Zip Codes
Build Credit
New Construction in Pensacola
Energy Tips
How to Find HOA Rules
Preparing for Freeze
Holiday Safety Guide
Maintenance Do's and Dont's
Home Warranties
Credit Score
Roads
Unapproved Dog List
Maintenance Tips
Pensacola Rental Inventory
Home Buying
Tenants
Pensacola Rental Homes
Beulah Middle School Construction
Safety Tips
Things to Do
Realty Masters Team
Item Donations
Pensacola Rental homes
NARPM
Bed Bugs
Moving out
Community Involvement
Managing Rental Properties
rental market
Pensacola Real Estate Market
Baby Boomers
Buying A Home
Waterfront real estate
New Construction
Closing Costs in Real Estate Sales
Senior Housing Communities
first time home buyers
Selling your home
5 Reasons to Clean Up After your Pets
3 Easy New Year Resolutions for your Home
Holiday & Community Resources from Realty Masters
Considerations before Getting Solar Panels in the Pensacola Area
Fall Family Friendly Events in Pensacola!
Nicole St. Aubin
Michelle
Lindsay
Mike Hamby
David Keen
Lindsay Scapecchi
Celia Kafka
Aramis Washington
Erica Parker
MacKenzie Rathbun
Pam Keen Brantley
Rebekah Perkins
Contributing Author
Realty Masters HOA Managers
Chuntell Patterson
Carlin Symmes
Realty Masters
Mitch Adcox
Realty Masters Sales