Pensacola Realty Masters Blog
Realty Masters is happy to present the following Pensacola area community and Pensacola real estate information!
Military PCS Move to Pensacola
05-05-2022
Nicole St. Aubin
Tenant Education
05-05-2022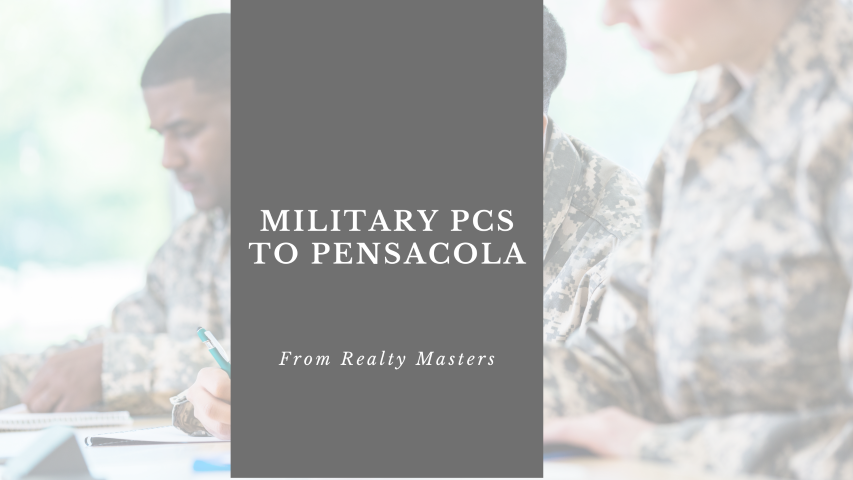 Are you planning a military move to the Pensacola area or moving from base housing?
Timing is important.
If you are planning a move within 30 days, it's time to get serious. Click here to view a current listing of our available rentals. Our office is open Monday - Saturday to assist you in your Pensacola area home search! Many active rentals available now, and you will need to start a lease within 2 weeks of being approved for the property. Since COVID, less landlords and management companies are preleasing properties while tenants are in place. Ensure that the availability date posted on the available rentals matches your needs within that time frame.
If you're planning to move more than 60 days from now, it's likely too early to lock in a single-family rental in the area as most renters only give 30 to 60 days' notice. However, many apartment complexes do lease 60-90 days in advance so if you are looking to lease an apartment, you will need to start earlier to secure one.
Are you attending school at both Whiting Field & NAS?
Many military officers attend flight school at both Pensacola NAS in Southwest Pensacola and at Whiting Field in Milton. The bases are about an hour drive from each other. We suggest renting something in between the two locations to avoid having to move twice. Recommended areas include Central/Northeast Pensacola, and Pace. Your commute time will be about the same being 1/2 way between bases and you'll save lots of time and fuel while stationed here.
PCSing from out of the area and need to rent a house sight unseen?
If you are relocating from out of the area and need to secure a rental "sight unseen", let us help you. It's always our recommendation to have a proxy who can view the property for you in your absence. This can be a friend, family member, or coworker who can physically travel to the property and view the home for you to provide a recommendation on the location and the property itself. We are able to complete video tours for military transferring into the property to give you a better idea of condition and location, however, there is no substitute for seeing the property in person. Because of this, some companies do not offer sight unseen leasing. We are happy to work with you to lease a property from afar. The entire application and leasing process is convenient and can be done online!
Please understand, our licenses do restrict us from classifying or offering any personal opinions on any area or home as a "good" or "safe" or "bad or "unsafe" area. Visit our page on Moving to Pensacola for valuable information to help plan your move. We ask you to do some research including checking with the local Escambia or Santa Rosa County Sheriff's office website's crime map, community links, Pensacola area zip code information, and school district information as these are great resources in your move.
Options for TDY Moves
If you are coming for a temporary duty move, it's best to find alternative housing or stay on base. Single family housing is hard to come by in the Pensacola area, and turnover between tenants is costly to landlords. Many families with children move in peak PCS season when housing is scarce. We recommend looking for an apartment complex and being up front about the time you will be staying in Pensacola.
Keep in mind that Florida Statutes Chapter 83.662 do outline the procedures for the termination of a rental agreement by a service member. Be sure that your landlord offers a military clause with your lease agreement, and that it aligns with Florida Statutes procedures.
More Military Resources
Read more on our military page Military Information
Search for a Pensacola Rental Find Pensacola Rentals
Considering Buying a Pensacola Home? Search Pensacola Homes for Sale
Pensacola area Military Information Local Military Bases & Attractions
Reach out and let us know how our team can help you with your PCS move to Pensacola.
Pensacola Military Attractions
04-25-2022
Nicole St. Aubin
Community
05-03-2022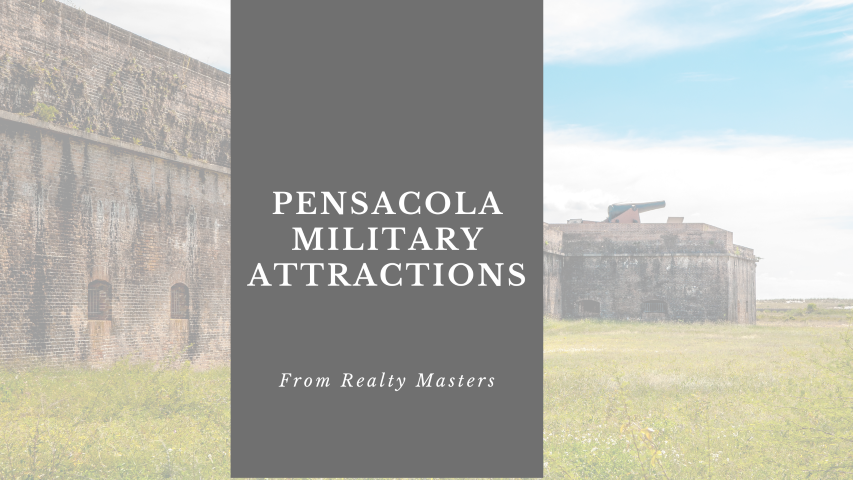 Pensacola is home to several military attractions and has a deep rooted military history.
The Pensacola Navy Yard, constructed in 1826, utilized local timber to build ships, and the base was home to the West Indies Squadron who were responsible for fighting piracy and the international slave trade. While the Navy Yard was later burned during the Civil War, this was the beginning of the military presence and of Naval Air Station Pensacola. Pensacola's most coveted bridge, often known as "The 3- Mile Bridge" is named after a native Pensacola hero and four-star General Daniel "Chappie" James, Jr.
With a military presence dating back to the 1800's, Pensacola's military culture is abundant as you'll see with the following Pensacola area military attractions.
All of these attractions are ranked among the top 20 things to do in Pensacola according to TripAdvisor.
National Museum of Naval Aviation
National Museum of Naval Aviation- The world class National Museum of Naval Aviation offers FREE admission to indoor and outdoor exhibits and collections. The museum is located on NAS and is open from 9 am to 5 pm daily. Inside the museum, you will find over 150 restored Navy, Marine, and Coast Guard aircrafts. Enjoy 300,000 square feet of aircrafts and historical artifacts that will blow your mind and take you on a trip through time.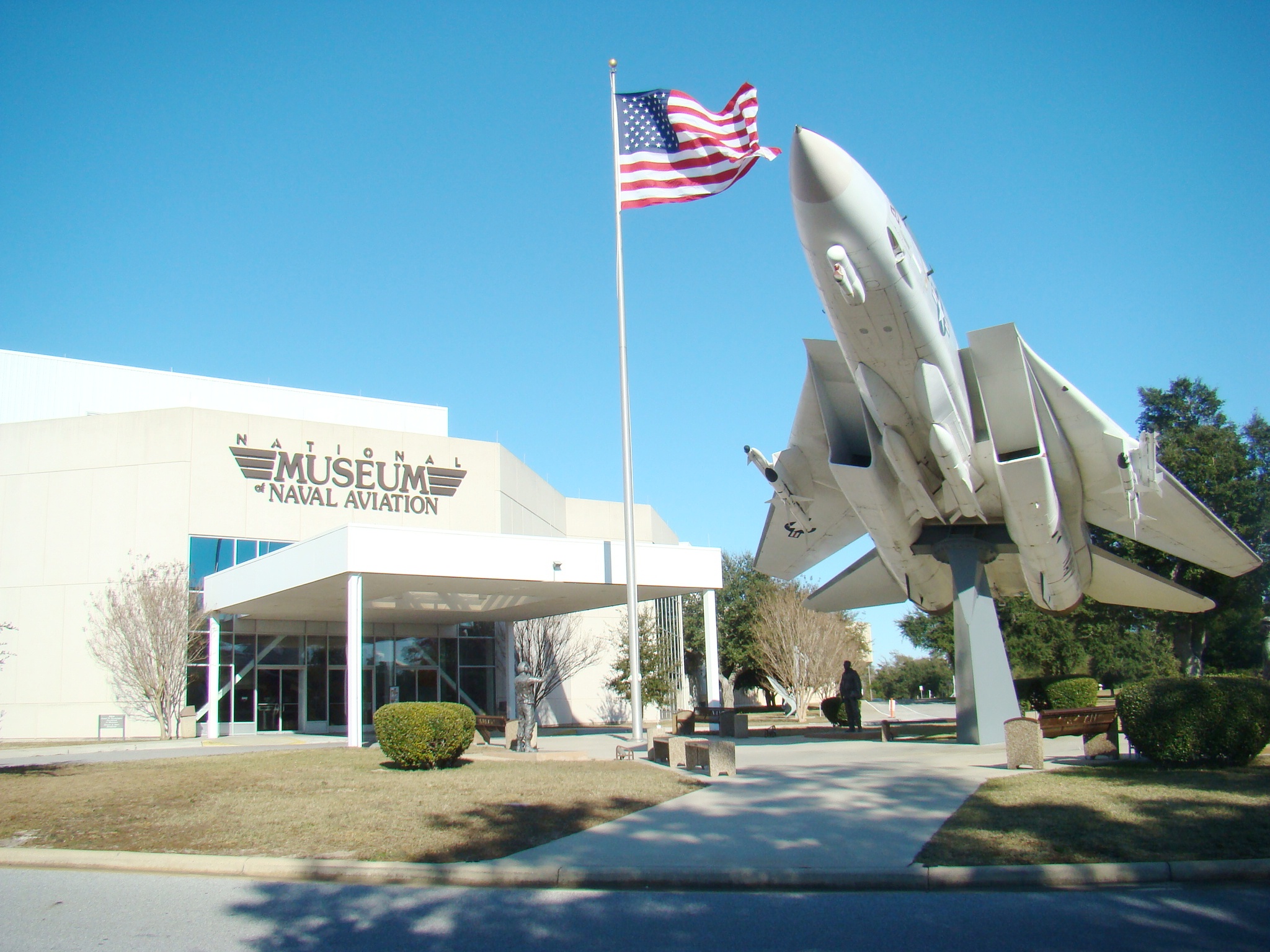 Blue Angels Practice & Autograph- From March to November, the Blue Angels practice at NAS Pensacola and sign autographs for free on Wednesdays after the morning practice at the Naval Aviation Museum. The public is invited to watch the practice!
IMAX- This is the area's largest IMAX screen and theatre. IMAX films are shown daily and include history topics, nature films, and of course aviation films. Theater tickets are available for under $10, and of course they offer military discounts.
Flight Simulators- The museum features both the Motion-Based Simulator and the Top Gun Air Combat Simulator. The flight simulators offer patrons of all ages a realistic air experience. Rides run constantly daily and can be bought in packages with the IMAX films
National Flight Academy- Located next to the National Naval Aviation Museum is the National Flight Academy. This one-of-a-kind experience is offered for 7th through 12th graders interested in aviation. The National Flight Academy offers several programs including 1, 3, and 6 day experiences. They also host Stem Saturday's for 3rd through 8th graders. This facility offers state of the art, hands on flight simulators and an experience your children will never forget.
U.S. Navy Blue Angels
U.S. Navy Blue Angels- As you read above, you can easily find the famous Blue Angels practicing anytime from March through November in Pensacola skies. Twice a year, thousands come to Pensacola for the annual Pensacola Beach Air Show in July and the annual NAS Homecoming show at Pensacola's Naval Aviation Museum in November.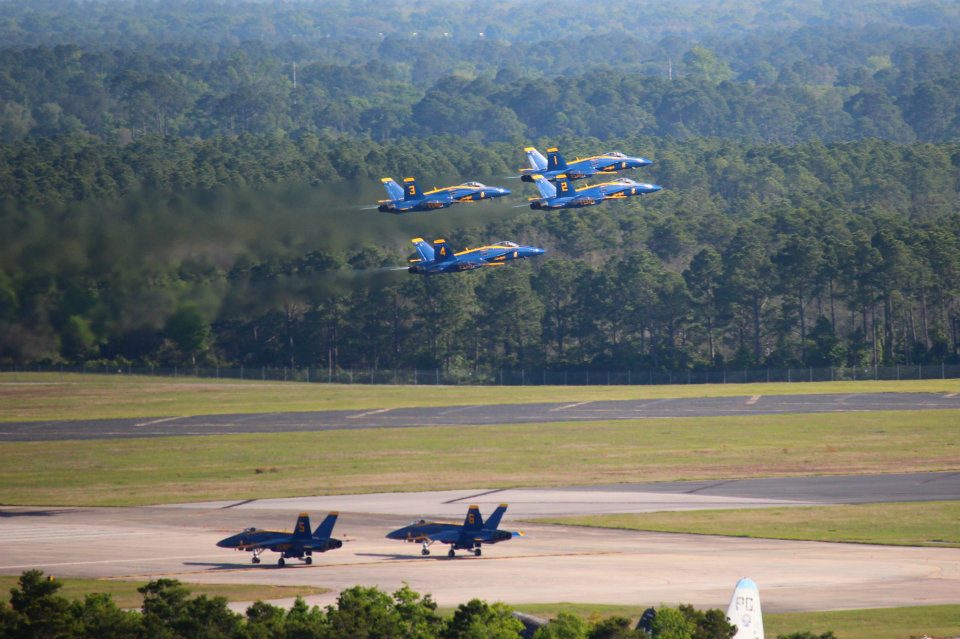 Veteran's Memorial Park
Veteran's Memorial Park is located on Bayfront Parkway in downtown Pensacola, Florida 32502. This park was constructed in 1992 and pays homage to lives lost and thanks those who came home. The park borders overlooks Pensacola Bay and spans over 5 acres of memorials and monuments honoring those who served. Veteran's Memorial Park is home to several military monuments including the most notable Wall South, a one-half scale replica of the Memorial Wall located in Washington, D.C. honoring those who served in the Vietnam War. Across the street, there is a short pier that juts out into Pensacola Bay with a sculpture dedicated to the lost and orphaned children of war.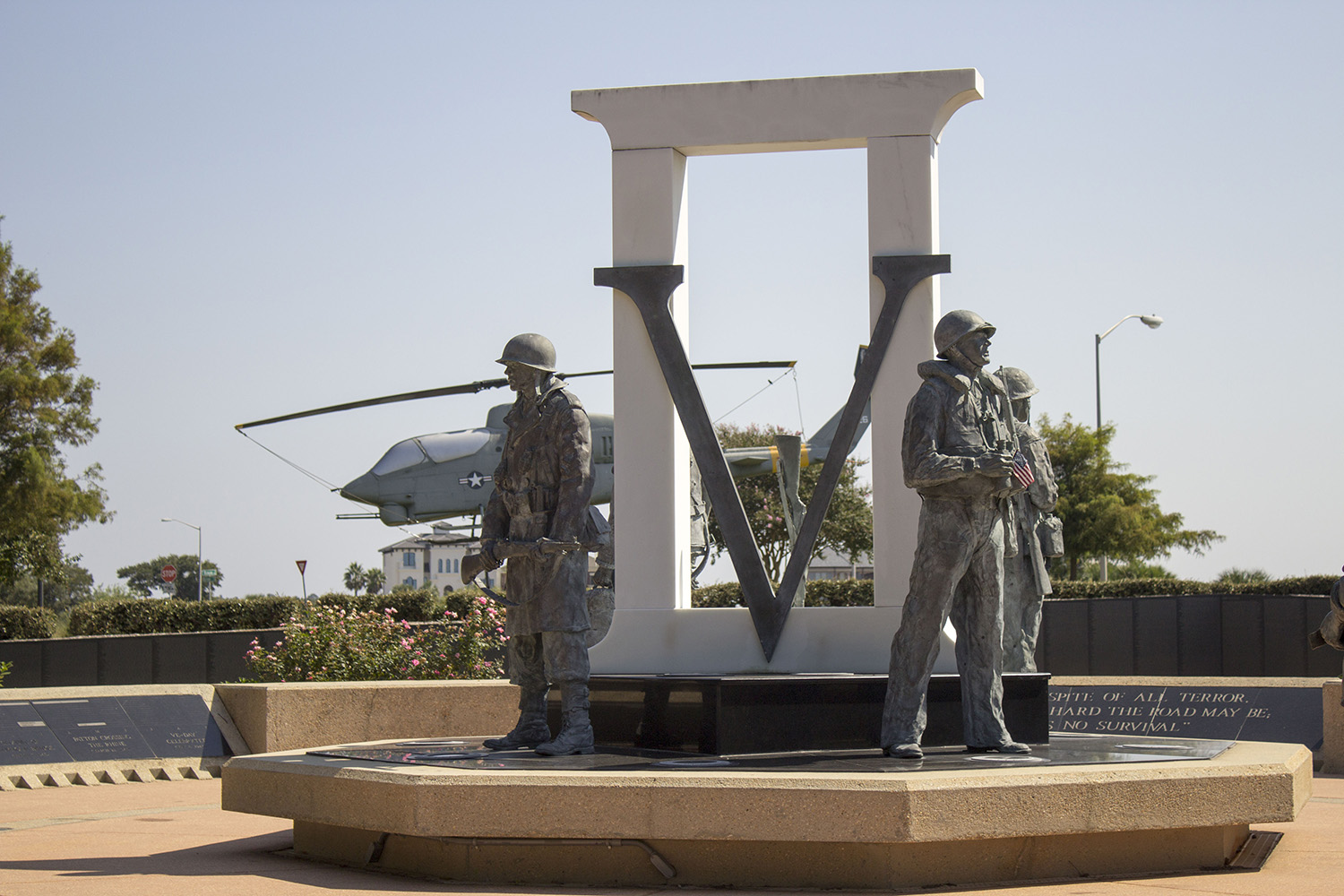 Fort Barrancas & Barrancas National Cemetery
Fort Barrancas ​is located on the grounds of NAS Pensacola, Florida 32508. While it is located on the grounds of NAS, It is operated by the National Park Service as part of the Gulf Islands National Seashore. The original fort was built in 1698 under the name Fort San Carlos de Austria. The site of Fort Barrancas has an extensive history with several structures under many different rulers and with many different uses. The current fort was used by the Army until 1947, and in the 1980's it was restored so that visitors could appreciate it and learn more about local history. Barrancas National Cemetery also lies on the grounds near Fort Barrancas. Barrancas National Cemetery is for members of the armed forces and their families, and is also open for members of the public to pay their respects.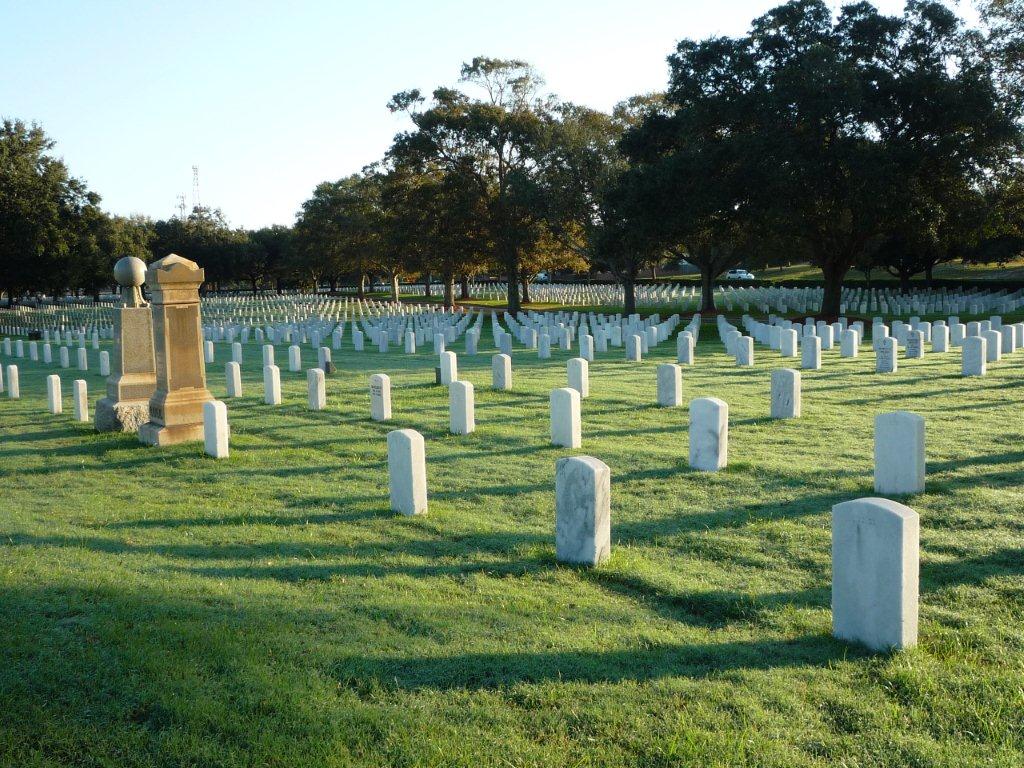 Fort Pickens
Fort Pickens is located at the end of Pensacola Beach, Florida 32561. Owned and operated by the National Park Service, Fort Pickens serves as a major attraction in Gulf Islands National Seashore on Santa Rosa Island. Its unique location provided a defense There are park entrance fees to access Fort Pickens. In addition to a rich history, the area offers several walking and biking trails, beautiful public beaches, wildlife viewing, a popular fishing pier, and fort tours. The Fort itself, built in the year 1834, can be explored by the whole family! Take a guided or self-directed tour and learn about Fort Pickens extensive history and use. This is a great spot to appreciate history, architecture, and the outdoors and can provide a full day of entertainment for all.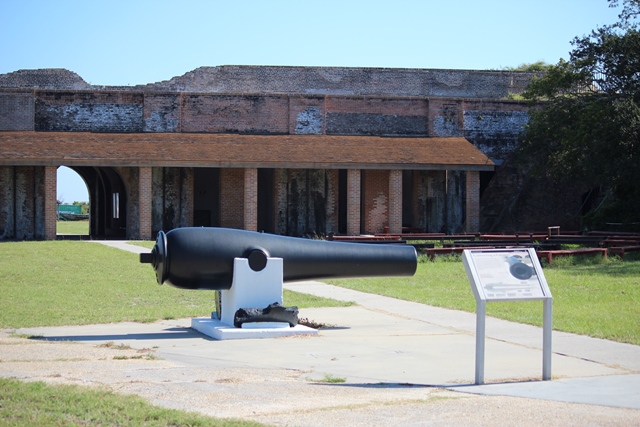 Pensacola Lighthouse and Maritime Museum
The Pensacola Lighthouse and Maritime Museum is located on NAS Pensacola, Florida 32508 and can be accessed through the base's back gate off of Blue Angel Pkwy. This lighthouse is said to be one of the most haunted places in the country. As such, there are regular ghost tours through the building! Additionally, as the lighthouse is the perfect spot to view the Blue Angels practice they offer special viewing times with reservations. The museum area gives you a history of lighthouses and the Pensacola area. In fact, the Pensacola Lighthouse was the first lighthouse built on the Florida Coast by the U.S. Government! Climb the 150 steps to the top and enjoy the view over Big Lagoon and Gulf of Mexico.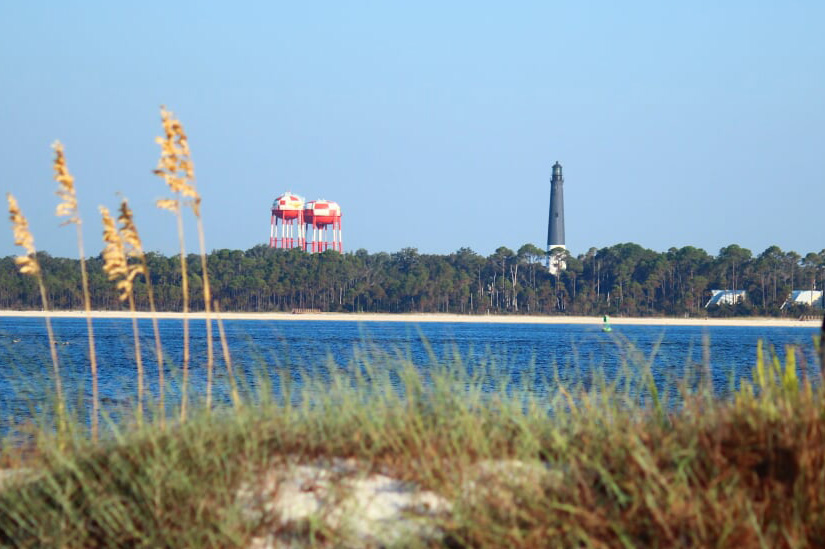 Pensacola Military Discounts
04-22-2022
Nicole St Aubin
Community
05-03-2022

Pensacola is a very military friendly community. With a lengthy military history, Pensacola is home to many active duty, retired, and veteran service members, as well as the U.S. Navy Blue Angels! Did you know Pensacola Naval Air Station was commissioned in 1914 by the U.S. Navy and was the first Naval Air Station? Military pride and respect runs deep in Pensacola. As many local businesses are owned, operated and staffed by military and veterans (as Realty Masters is!) many offer military discounts. From retail to service providers, to housing, Pensacola military discounts are abundant.
Here's a few things we know about Pensacola Military Discounts:
A large percentage of Pensacola area businesses offer military discounts, including small, local businesses and large corporations.
Some companies offer active duty military discounts only, while many also offere veteran discounts.
Some offer military discounts every day and some offer discounts on a specific day or during specific months or times.
The best thing to do is ask. If you don't see an advertised military discount, that doesn't mean there isn't one.
Many businesses that offer military discounts are owned or operated by former military themselves. Even if you are not military, consider supporting military owned, operated, and staffed businesses in our community.
Pensacola military discounts are available among all industries including restaurants, retail, hotels, home service, and more! Here's a few of our favorites in each category that offer military discounts.
Local and chain restaurants alike are fond of our military. Nationwide restaurants like Buffalo Wild Wings, Chi-fil-A, Golden Coorral, IHOP, Longhorn Steakhouse, Olive Garen, Outback, Red Lobts, and Tropical Smoothie Cafe offer these discounts. Locally, even more resrautants like Calvert's in the Heights, CJ's Kitchen and Grille, The Fishing Hole, Gulf Coast Brewery, Jellyfish, Nick's Boathouse, Ollie's Neighborhood Grill, True Grit American Bristro, and the Wacked Out Weiner offer discounts.
Retail and service providers also offer military discounts. Nationwide, military are eligible for great discounts at stores like AT&T, Advanced Auto Parts, Best Buy, Budget Truck Rental, Dollar General, Home Depot, Lowe's, Old Navy, and Sam's Club. Some of our local favorites are Costello's Butcher Shop, Flowerama, Lost Key Golf Course, Pensacola Cook's Kitchen and Play Zone.
Of course, being in real estate, we love all home related discounts and there are several service providers we recommend who offer military discounts. A few of these include A Cut Above Tree Service, Boutwell Air Masters, Bugmeister's Termite and Pest Control, Fields Roofing, Happy Bear Cleaning, Honey Bee Plumbing, Lords Appliance Repair, Nelsons Appliance Repair.
Many local and nationwide hotels offer a mlitary discount or military rate including Best Western, Candlewood Suites, Comfort Inn, Hilton Pensacola Beach, and both Holiday Inn and Holiday Inn Express.
And to all the military and veterans reading this, we appreciate you and your service to our great country.
Tenant Education
Pensacola Real Estate
Owner Education
Community
Pensacola Community
Real Estate Market
Military PCS Move to Pensacola
New Construction Builders in Pensacola
Considerations when Purchasing a Pensacola Multifamily investment
What Makes a Good Pensacola Investment Property
Buy and Hold Investment Strategy
Nicole St. Aubin
Lindsay
Pam Keen
Nicole
Nicole St Aubin
Erica Parker
Michelle
Mike Hamby
David Keen
Realty Masters
Rebekah
Carlin
Mitch Adcox