Pensacola Realty Masters Blog
Realty Masters is happy to present the following Pensacola area community and Pensacola real estate information!
Getting a Mailbox Key from USPS
08-06-2019
Realty Masters
Tenant Education
04-21-2022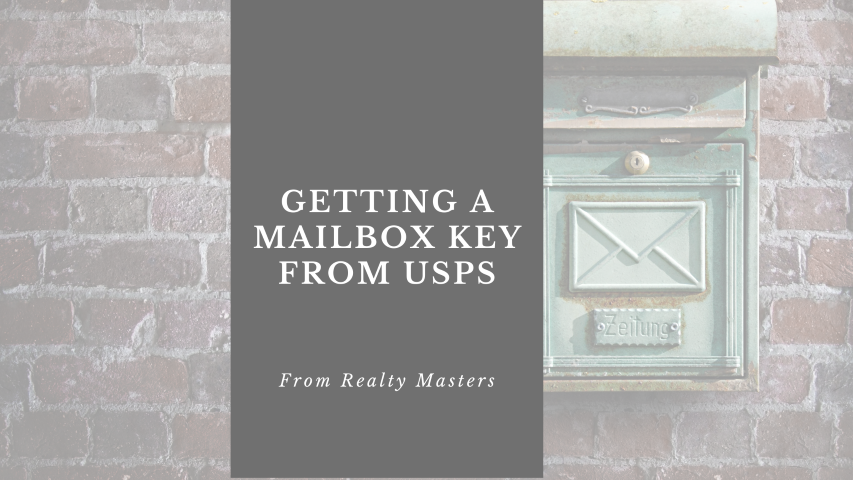 How To Get Keys To Your Pensacola Area Community Mailbox
If the mailbox has a USPS sticker on it, you will need to get a key from the United States Postal Service. Here's how to do that in the Pensacola area.
Once you have done that, call 850-434-9109 and follow the directions on the answering machine. It is an automated system so it will ask you to leave a voicemail and they will be in contact with you.
The USPS will confirm your address and let you know what day they will re-key your box. There is a $25 key to get the key to your mailbox.
If you are not home at the time of rekeying the USPS will leave the keys on your door.
The whole process should take 2-3 days.
If your mailbox does not have a USPS sticker on it, it is likely privately owned by a Homeowners Association of Condo Association and you will need to reach out to them or your proprerty manager.
ECUA Offers Free Bulk Pick Up Service
05-15-2019
Nicole St. Aubin
Tenant Education
04-21-2022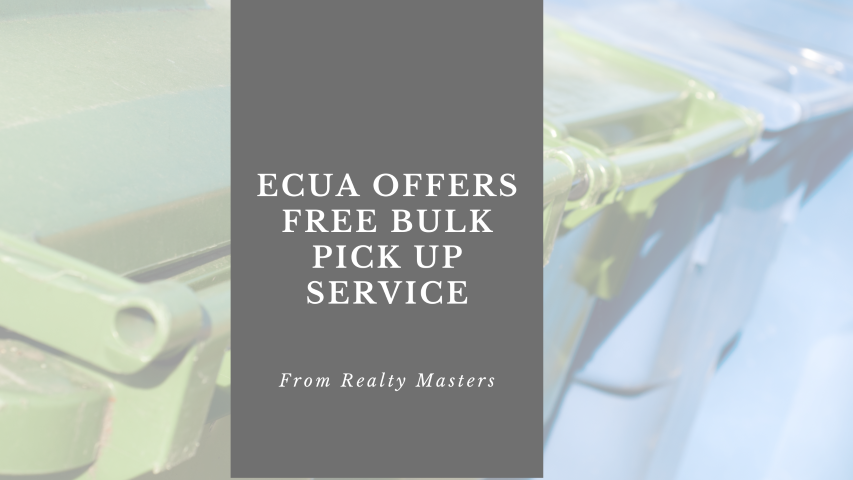 ECUA has Free Bulk Waste Pick Up
Did you know that ECUA offers bulk waste pick up included in your bill?
ECUA is the largest provider of trash services in the area and now offers recycling for a lot of Santa Rosa County and even the City of Pensacola.
How does it work? If you have old household items you want to get rid of, place them in a 6'x 6' x 6' pile and leave them at the curb on your normal trash pick up day. They inform us that they start picking up bulk items early so to have your items on the curb by 5:30 a.m. on your routine trash collection day.

What type of items can you get rid of?
Couches and mattresses

Other furniture items

Desks, dressers and chairs

Rugs and carpets

Vacuum cleaners

Bicycles

Grills

Electronics must be placed in plastic bags to keep them dry
If you live in Santa Rosa County, you must call to schedule pick up. ECUA is the largest water and trash provider in our area. If you have a different trash service, please reach out to them as they likely have similar programs available. For more information, visit ECUA's website.
ECUA also offers oil and grease recycling as well as traditional recycling programs.
If you have nice items you think others may enjoy, check out our article on item and furniture donations in the Pensacola area.
Call ECUA at (850) 476-0480 to schedule your trash pick up.
originally posted 07-03-2018
Moving out of a Realty Masters Rental Property
05-15-2019
Nicole St. Aubin
Tenant Education
05-03-2022
Moving out of a Realty Masters Rental Property
We want all of our residents to receive a full security deposit return! We also want our residents to leave the house ready for the next resident.
Watch this video for tips on how you can receive a full security deposit refund in 15 days. Moving is hard- it takes a lot of time and proper planning. We understand how stressful the moving process!
Because we typically have residents moving in right after you vacate, it's important to plan your move and ensure you leave plenty of time to clean, have the carpets professionally cleaned, and have the lawn manicured. Florida Landlord Tenant Law and your lease agreement require these items to be done by the resident. If not completed, the law allows the owner to hire workers to complete the work and make a claim against your security deposit if we have proper documentation to support the claim.
Please consider how you would like to find a home when you are moving in and understand that if you do not leave the home in white glove clean condition, we will have to hire a cleaning service and make a charge against your deposit which can delay the return of your security deposit up to 45 days! Most residents do not clean as thoroughly as thoroughly as they would expect a home to be cleaned upon their move in. Because of this, we suggest hiring a cleaning service upon move out to ensure your deposit is not tied up due to minor cleaning charges.
Give us a call or email us with any questions you may have about moving out of a Realty Masters rental property in the greater Pensacola, Florida area. We are happy to explain the move out process and answer any questions you may have.
originally posted 06-08-2016
Tenant Education
Pensacola Real Estate
Owner Education
Community
Pensacola Community
Real Estate Market
Military PCS Move to Pensacola
New Construction Builders in Pensacola
Considerations when Purchasing a Pensacola Multifamily investment
What Makes a Good Pensacola Investment Property
Buy and Hold Investment Strategy
Nicole St. Aubin
Lindsay
Pam Keen
Nicole
Nicole St Aubin
Erica Parker
Michelle
Mike Hamby
David Keen
Realty Masters
Rebekah
Carlin
Mitch Adcox