Pensacola Realty Masters Blog
Realty Masters is happy to present the following Pensacola area community and Pensacola real estate information!
Rental Scams Still Prevalent
01-27-2020
Nicole St. Aubin
Tenant Education
04-21-2022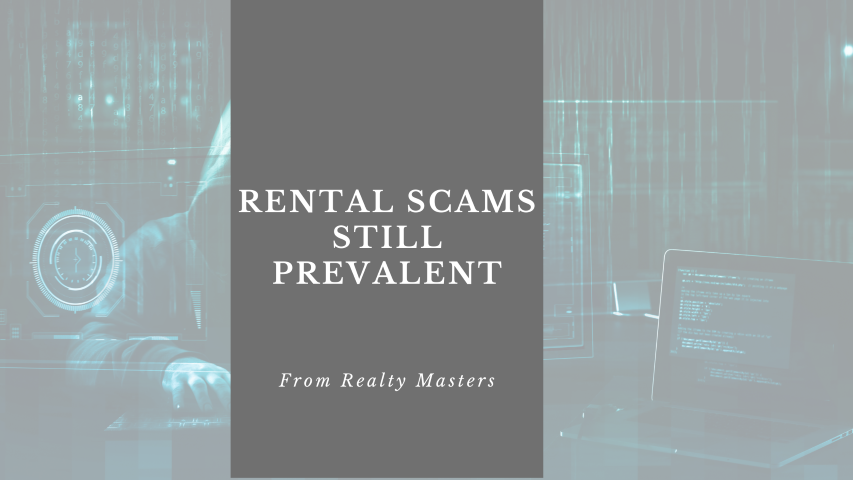 According to an article by the Better Business Beureau, rental scams are still widespread in the online community in both long term rental homes and short term vacation rentals.
Pensacola is on the BBB's Scam Tracker list of metros with the highest number of complaints from clients in regards to the rental scams.
Here are some statistics according to the BBB:
-More than 5 million people lost money to rental scams
-1 in 3 victims lost more than a $1,000 in a rental scam
-43% of online shoppers came across a scam listing in their house hunting search
With these statistics in mind, please be diligent when utilizing free classified websites including Craigslist and Facebook Marketplace as well as other more reputable online listing sites including Zillow and Apartments.com.
The best websites to view rentals in the Pensacola area is the Pensacola MLS as this shows all inventory listed with real estate companies in the Pensacola area. You can always view our rental inventory of over 40 Pensacola area rental homes and apartments on our website here.
Of course, feel free to utilize 3rd party websites, but be diligent when doing so.
Here are some more tips to help you avoid rental scams while house hunting in the Pensacola area! Click here to read the full article from the BBB's Rental Scam Study which provides very comprehensive information on different scams and recommendations for consumers to avoid being taken advantage of in a variety of scams, including rental scams.
Tenant Education
Pensacola Real Estate
Owner Education
Community
Pensacola Community
Real Estate Market
Military PCS Move to Pensacola
New Construction Builders in Pensacola
Considerations when Purchasing a Pensacola Multifamily investment
What Makes a Good Pensacola Investment Property
Buy and Hold Investment Strategy
Nicole St. Aubin
Lindsay
Pam Keen
Nicole
Nicole St Aubin
Erica Parker
Michelle
Mike Hamby
David Keen
Realty Masters
Rebekah
Carlin
Mitch Adcox