Pensacola Realty Masters Blog
Realty Masters is happy to present the following Pensacola area community and Pensacola real estate information!
Pensacola Traffic and Road Conditions
08-11-2021
Nicole St. Aubin
Community
05-03-2022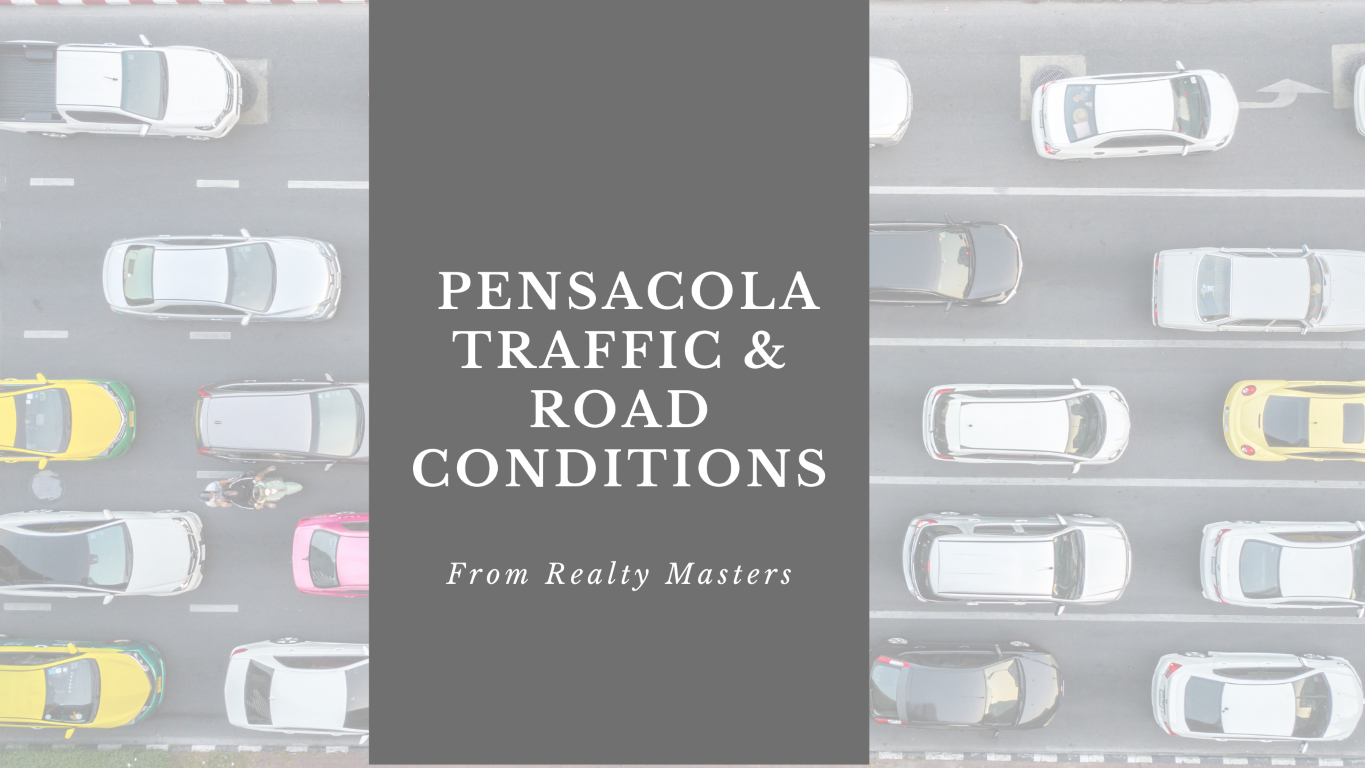 It feels like no matter where you go in Pensacola these days, you are bound to end up in traffic from the road construction or a wreck. Especially with school starting again this week in both Escambia and Santa Rosa County, it's always best to leave a few minutes early in case you do hit traffic.
We have found some resources to help you see where the traffic is currently as well as all the current road construction projects going on.
Here's a few tips on how to combat traffic:
Map out alternative routes
Experiment with timing
Use a GPS device with live traffic updates
Consider a toll road as they usually have less traffic that non-toll roads
Tenant Education
Pensacola Real Estate
Owner Education
Community
Pensacola Community
Real Estate Market
Military PCS Move to Pensacola
New Construction Builders in Pensacola
Considerations when Purchasing a Pensacola Multifamily investment
What Makes a Good Pensacola Investment Property
Buy and Hold Investment Strategy
Nicole St. Aubin
Lindsay
Pam Keen
Nicole
Nicole St Aubin
Erica Parker
Michelle
Mike Hamby
David Keen
Realty Masters
Rebekah
Carlin
Mitch Adcox