Pensacola Realty Masters Blog
Realty Masters is happy to present the following Pensacola area community and Pensacola real estate information!
Fall Family Friendly Events in Pensacola!
10-15-2021
Lindsay
Community
05-03-2022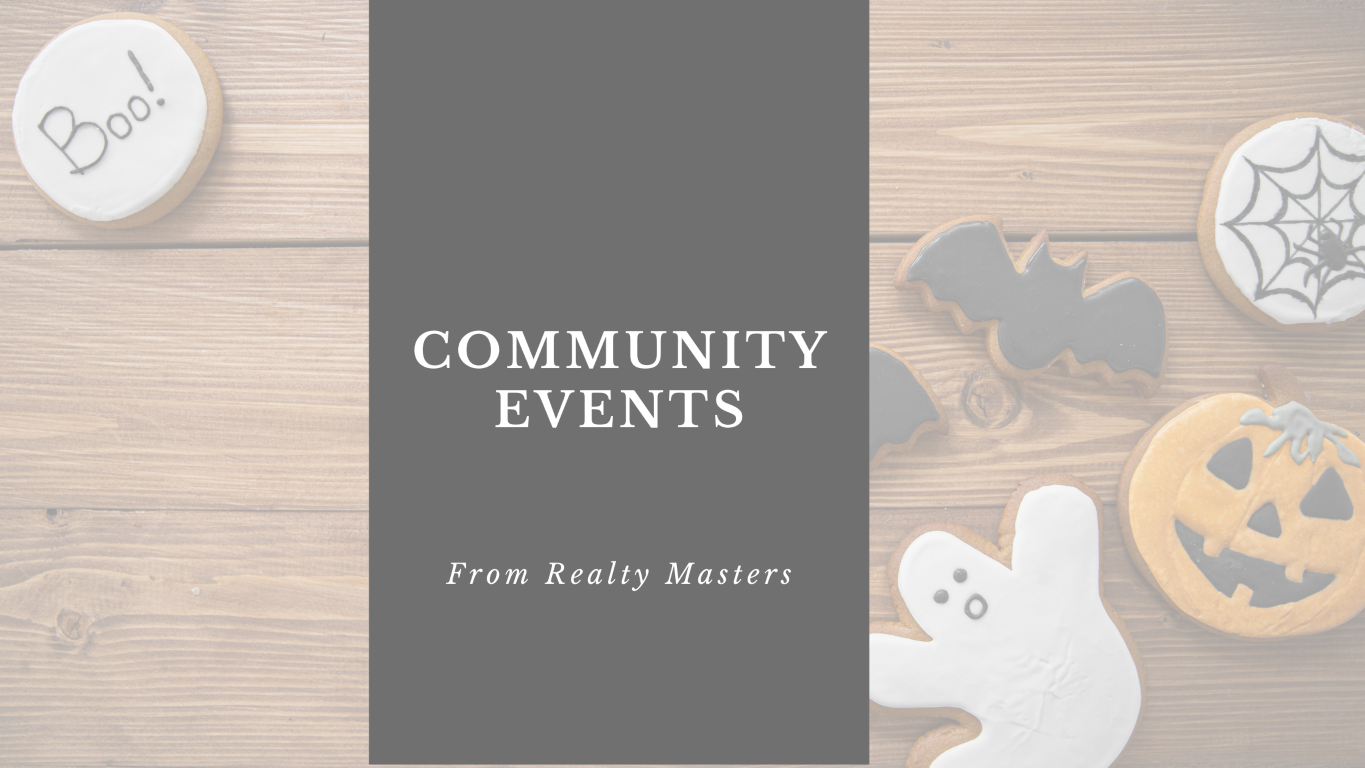 Are you looking for some family friendly Pensacola fall activities? We've got quite the list for you and your family to explore.
Best Corn Mazes and Pumpkin Patches
Sweet Season Farms
2260 Horn Rd., Milton, FL 32570
Sweet Season Farms begins their Autumn season at the beginning of October! They have something for the whole family: corn maze, pumpkin patch, hayride, corn popper pillow, corn cannon, barnyard ball, cow train, sunflower speedway, pumpkin bowling, hop-a-long ride, country carousel, the hay barn, pony rides, corn silo, tractor slide, barnyard petting zoo, redneck gold, farm playground, corn hole, tug of war, duck races, and more! Tickets are $12.50 to $14.00. Pumpkins range from $2 - $25 each. Learn more on their website https://www.sweetseasonfarms.com

Holland Farms
2055 Homer Holland Rd., Milton, FL 32570
Holland Farms is open for the season! They're open from 8-6 M-Sat. and 8-6 Sun. $14 wristband per person for pumpkin patch (includes 1 pumpkin), hayride, and all other activities. Activities include- spider web, sandbox, swings, horse tire swings, pedal tractor cart racing, slides, petting zoo, corn box, zip lines, rat racers, knocker balls, and corn maze. Learn more on their website https://www.hollandfarmsonline.com
Other Pensacola area Fall Family Friendly Activities
2021 Fall Food Truck Fest
You don't want to miss out on all the great food trucks in our area. The event will be held downtown at community maritime park with a $2 admission fee. They are currently looking for judges so check out the website if you are interested.

Dracula
Ballet Pensacola will be performing Dracula at the Pensacola Little Theatre from October 29 through the 31st. For more information and tickets check out the website.

Pensacola Blue Wahoos
The Pensacola Blue Wahoos are hosting a Halloween celebration at the stadium Friday, October 29th. They will have trick-or-treating, a movie, and a fireworks show. For tickets and more information check out the Website
Pensacola Interstate Fair
This 11-day event is a local favorite. The Pensacola Interstate Fair will take place October 21st through the 31st this year! Always a good time for all ages, get your discounted tickets on their website for half price now! Wristband tickets are also available for a discounted price. Get your cotton candy and enjoy the cooler weather at the fair. They even have a sea lion show this year. Check their website for more details.
Hadji Haunted House
The popular haunted house is back and ready to scare the boots off you. They are also looking for volunteers if you are looking to scare instead of being scared. They will be open for several weekends leading up to Halloween.
Beach-o-Ween
This will be the 3rd annual Beach-O-Ween which is a family-friendly event on Pensacola Beach. There will be decorated booths and games for all ages. This is a free event on October 22 from 4-9 PM.

Halloween at The Park at OWA
The Foley park has a jam-packed schedule for October from Terror in the Park, Kid-Friendly Halloween in Downtown, to Island Movie Nights. See the schedule and get more information on your website.
Tenant Education
Pensacola Real Estate
Owner Education
Community
Pensacola Community
Real Estate Market
Military PCS Move to Pensacola
New Construction Builders in Pensacola
Considerations when Purchasing a Pensacola Multifamily investment
What Makes a Good Pensacola Investment Property
Buy and Hold Investment Strategy
Nicole St. Aubin
Lindsay
Pam Keen
Nicole
Nicole St Aubin
Erica Parker
Michelle
Mike Hamby
David Keen
Realty Masters
Rebekah
Carlin
Mitch Adcox