Pensacola Realty Masters Blog
Realty Masters is happy to present the following Pensacola area community and Pensacola real estate information!
Normal Wear and Tear VS Tenant Damage
07-22-2020
Lindsay
Owner Education
04-21-2022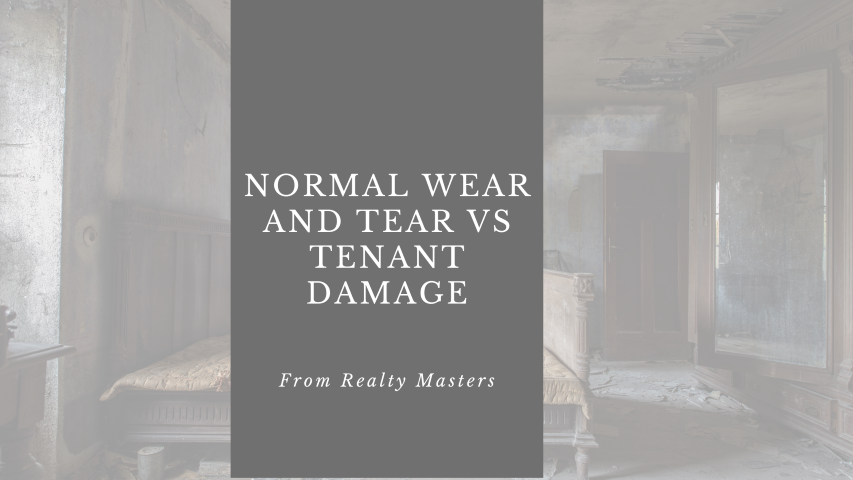 It seems like every month we are discussing what normal wear and tear is and what is considered tenant caused damage. We strive to be fair with both our owners and tenants so we are always doing our research to make sure our standards are on track with others. Most recently we have compared our guidelines to the U.S. Department of Housing and Urban Development. The U.S. Department of Housing and Urban Development says that "the costs an owner incurs for the basic cleaning and repairing of such items necessary to make a unit ready for occupancy by the next tenant are part of the costs of doing business."

Some items HUD identifies normal wear and tear are
Fading, peeling, cracked paint
Small chips in the plaster
Nail holes, pinholes, cracks in walls
Door sticking from humidity
Carpet faded or worn from walking
Partially clogged sinks caused by aging pipes
Dirty or faded lamp or window shades
Tenant caused damages usually cost more to fix and go beyond normal wear and tear items likely a result of a tenants' negligence or abuse.

Some examples from HUD are:
Gaping holes in walls or plaster
Chipped or gouged wood floors
Doors ripped of hinges
Holes, stains or burns in the carpet
Clogged or damaged toilet from improper use
Torn, stained, or missing lamp and window shades
See the attached HUD document and review Appendix 5C and 5D for more information on normal wear and tear as well as a sample life expectancy chart.
Tenant Education
Pensacola Real Estate
Owner Education
Community
Pensacola Community
Real Estate Market
Military PCS Move to Pensacola
New Construction Builders in Pensacola
Considerations when Purchasing a Pensacola Multifamily investment
What Makes a Good Pensacola Investment Property
Buy and Hold Investment Strategy
Nicole St. Aubin
Lindsay
Pam Keen
Nicole
Nicole St Aubin
Erica Parker
Michelle
Mike Hamby
David Keen
Realty Masters
Rebekah
Carlin
Mitch Adcox