Pensacola Realty Masters Blog
Realty Masters is happy to present the following Pensacola area community and Pensacola real estate information!
Pensacola Rental Market 2021
02-19-2021
Nicole St. Aubin
Owner Education
04-21-2022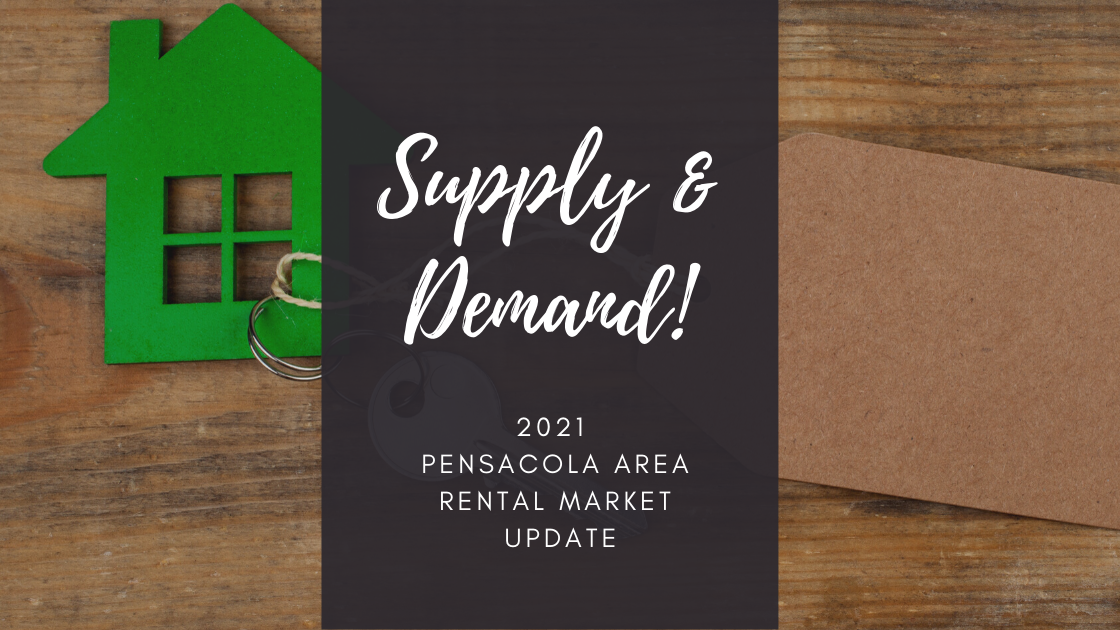 More comforting news for Pensacola area landlords is that the Pensacola rental market is performing stronger than ever despite COVID and financial difficulties for many households. Despite the COVID pandemic, Pensacola's rental market saw increases for the 2nd half of 2020 by 10%, on average, for new move in rents.
We came across this New York Times Article entitled "How the Pandemic Blew Up Rents" discussing the disparities between different markets and metros. The article cites that Nationwide, 2020 rents were down 1.2% year over year. The majority of larger markets saw rental decreases while smaller metros had the opposite, rental increases. As mentioned, we definitely saw strong rental increases in Pensacola's market. According to Apartment Lists National Rent Data, our data matched up with theirs in showing that the Pensacola area saw nearly a 10% year over year increase. In contrast, other Florida markets did not perform as well. Markets like Orlando and Tallahassee saw a 5% rent decrease in 2020.
Locally, our employment numbers are strong despite and remained so during the pandemic. While we did experience high unemployment in the tourism industry, it's clear that our area was not affected as much as others in the state of Florida, whose economy highly depends on tourism dollars.
Locally, inventory levels for both the real estate sales market and rental market are at record lows. Hurricane Sally's impact on our area in September 2020 exasperated our low inventory issue causing a spike in both rental and sales prices. Into 2021, we continue to see record low inventory and vacancy rates. Both rental rates and home sales prices continue to rise and affordability continues to be an issue as rents and mortgage rates are rising above what the average Pensacola family can pay. Many landlords continue to choose to sell their properties as they become vacant, especially with costly hurricane repairs and eviction moratoriums that limit the landlords right to collect rent and evict for non-payment.
According to the New York Times Article, rents are now stabilizing around the country and rent fluctuations are starting to slow. Locally, we expect the trend of low supply and increasing rents for the foreseeable future.
If you are considering purchasing a property in the Pensacola area, reach out to our team to discuss the rental market!
Tenant Education
Pensacola Real Estate
Owner Education
Community
Pensacola Community
Real Estate Market
Military PCS Move to Pensacola
New Construction Builders in Pensacola
Considerations when Purchasing a Pensacola Multifamily investment
What Makes a Good Pensacola Investment Property
Buy and Hold Investment Strategy
Nicole St. Aubin
Lindsay
Pam Keen
Nicole
Nicole St Aubin
Erica Parker
Michelle
Mike Hamby
David Keen
Realty Masters
Rebekah
Carlin
Mitch Adcox