Pensacola Realty Masters Blog
Realty Masters is happy to present the following Pensacola area community and Pensacola real estate information!
Realty Masters Celebrates our 20 Year Anniversary!
05-15-2019
Nicole St. Aubin
Community
05-03-2022
20 years ago, Pam Keen started a small real estate company in an office near Downtown Pensacola. Today, Pam and the Realty Masters family have grown the company to the largest single family property management company in the greater Pensacola area. Thank you for your fearless leadership, late nights, and never ending hustle for our team and clients.
We would like to thank all of our clients and especially our team members, past and present. A special thank you goes out to our veteran team members who have served our clients almost as long as Pam has!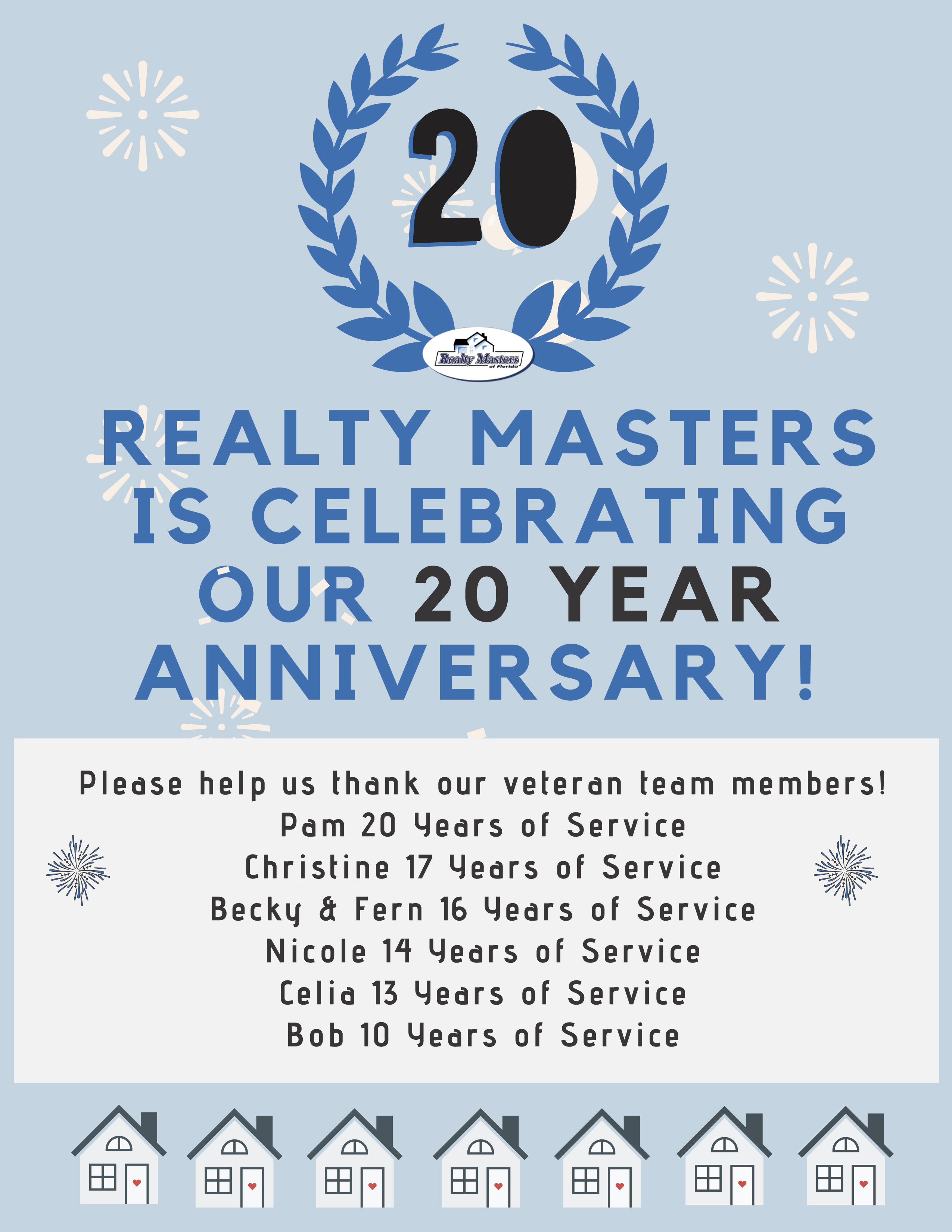 A huge thank you to our clients, some of whom we have for the entire 20 years! We appreciate you so much. We are proud to be the largest property management company in the Pensacola area. Please reach out if we can be of assistanace.
The Realty Masters of FL Team
originally posted 05-02-2018
Tenant Education
Pensacola Real Estate
Owner Education
Community
Pensacola Community
Real Estate Market
Military PCS Move to Pensacola
New Construction Builders in Pensacola
Considerations when Purchasing a Pensacola Multifamily investment
What Makes a Good Pensacola Investment Property
Buy and Hold Investment Strategy
Nicole St. Aubin
Lindsay
Pam Keen
Nicole
Nicole St Aubin
Erica Parker
Michelle
Mike Hamby
David Keen
Realty Masters
Rebekah
Carlin
Mitch Adcox